Booster · Simon Hjermind Jensen & Silas Inoue · Skovsnogen Deep Forest Artland,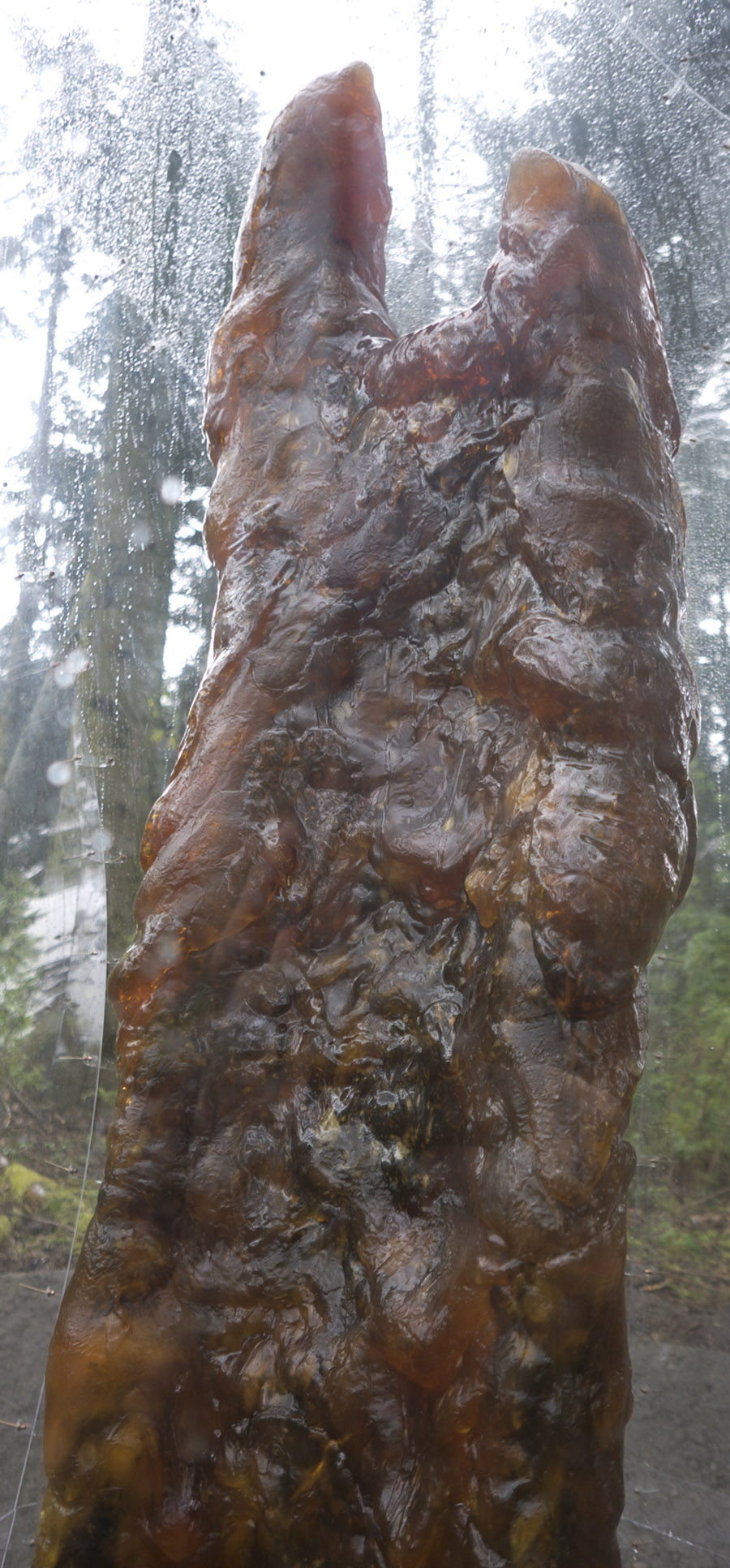 ...come here little nature, we bring you shelter and sweeTsss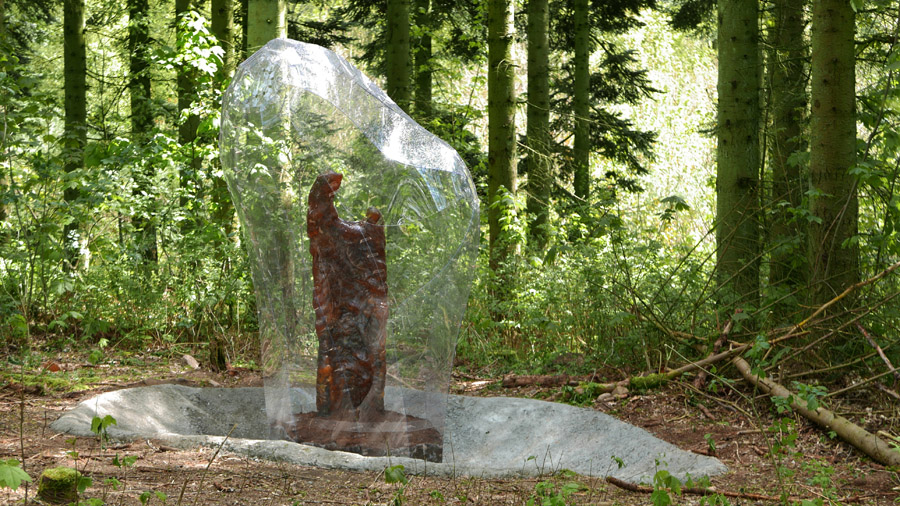 Booster, 2017, concrete, soil, polycarbonate, cobber, bronze, wood and sugar. 2,7 m tall, 4 m wide and 4,5 m long. supported by The Danish Arts Foundation.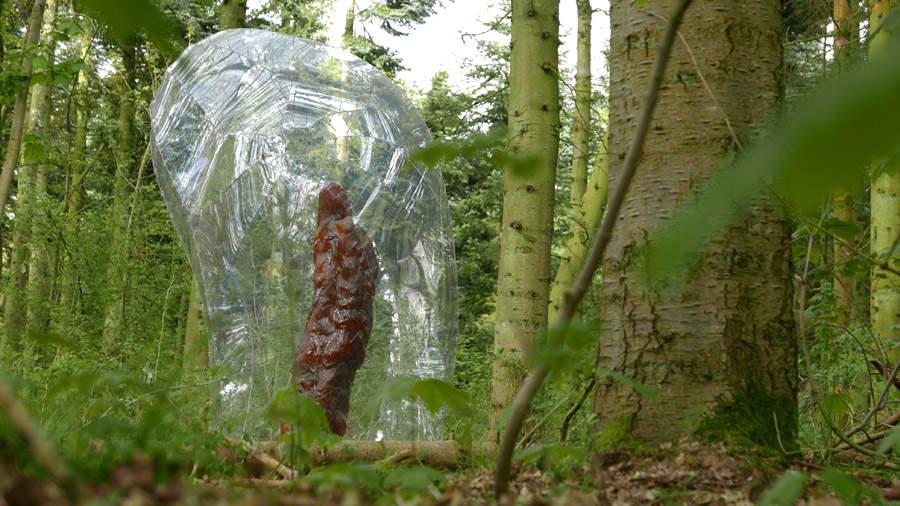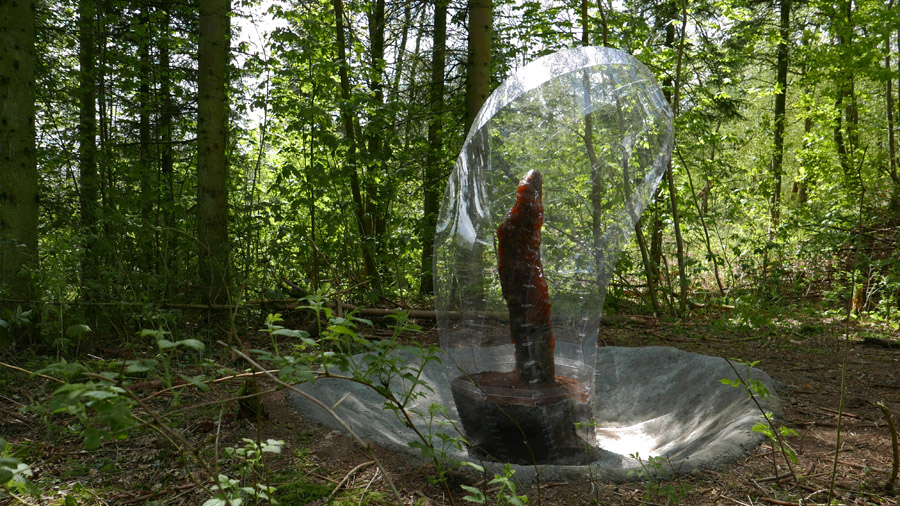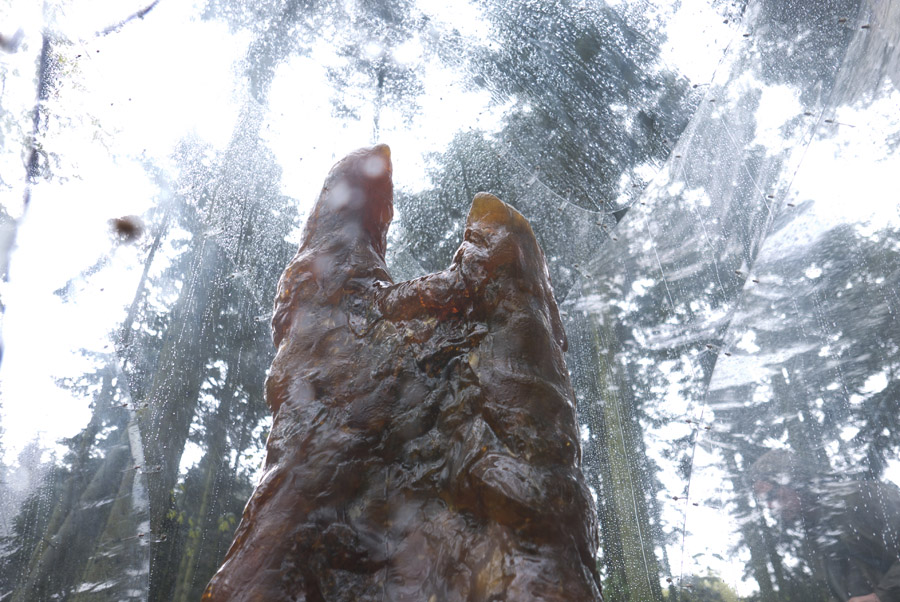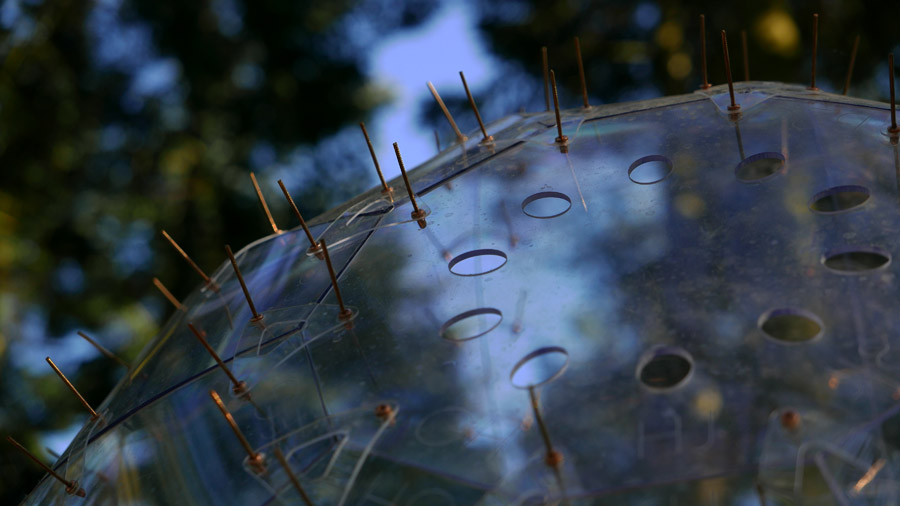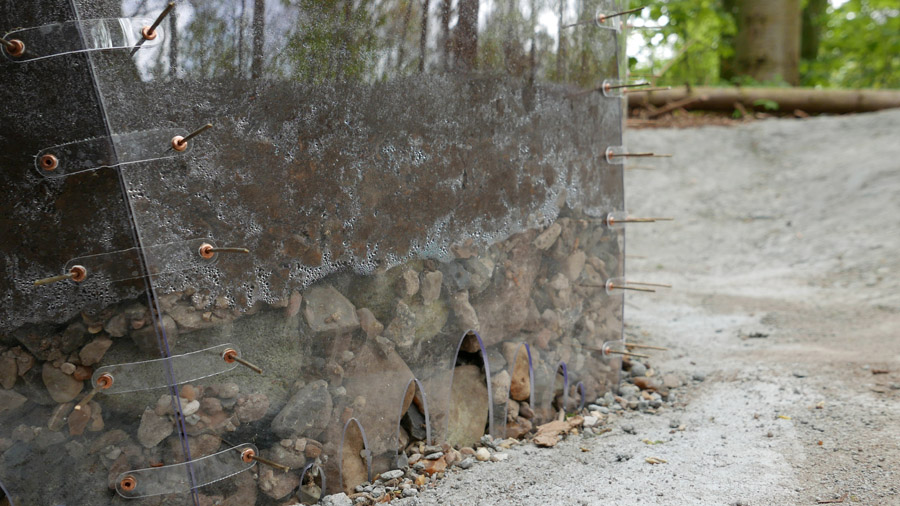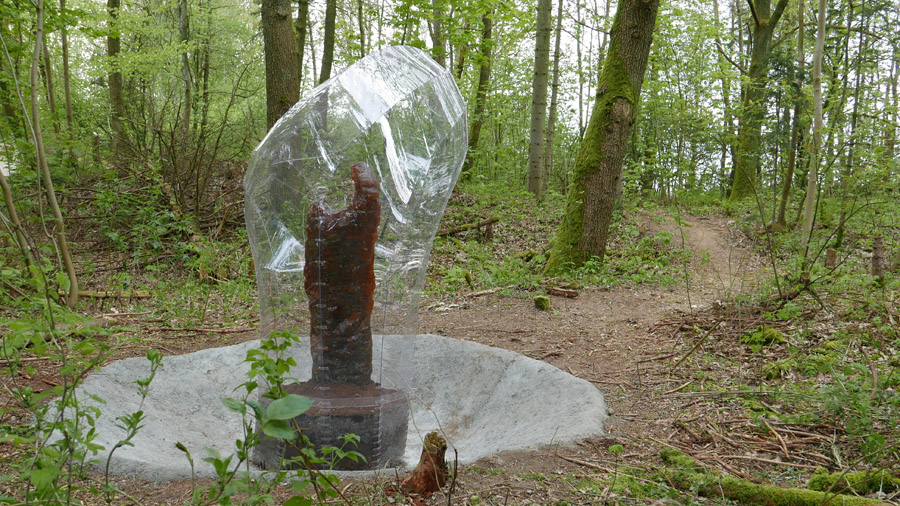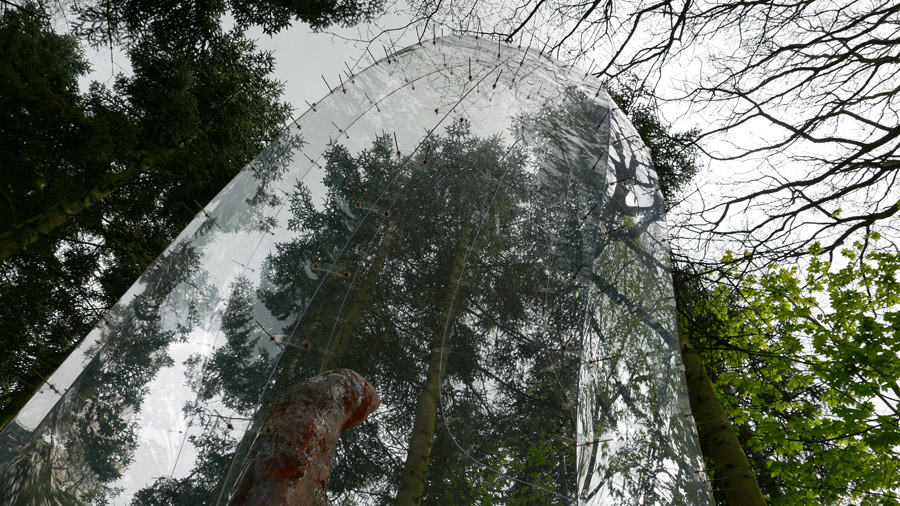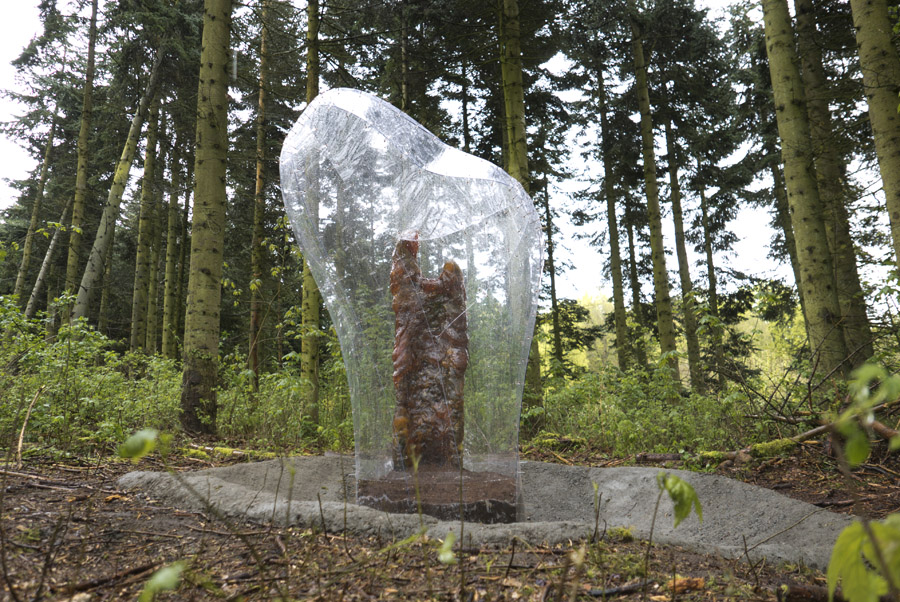 Booster
The time-based work Booster has been created for Skovsnogen Deep Forest Artland in an interdisciplinary collaboration with architect Simon Hjermind Jensen. In the middle of a clearing in the woods of Skovsnogen Deep Forest Artland in western Jutland stands a wooden sculpture mounted on a concrete basin and half a cubic meter of the forest soil and covered with 75 kg of caramelized sugar. It has all been encased in riveted polycarbonate panels that allow rainwater to filter through. The purpose of the surrounding membrane, the sugar and the supply of rainwater is to attract and create life, or rather to "boost" the natural ecosystem of the forest, and to create an organic race for growth and survival. Life takes its accelerated course under this membrane: basically, Booster has a kind of greenhouse effect, and the giant piece of candy attracts insects that will speed up the organic processes. Visitors to the Skovsnogen Artspace soon realize that the sugar coating will quickly break down, whereas the wood will take a lot longer to perish, even though the process is also boosted by the micro-climate under the membrane.